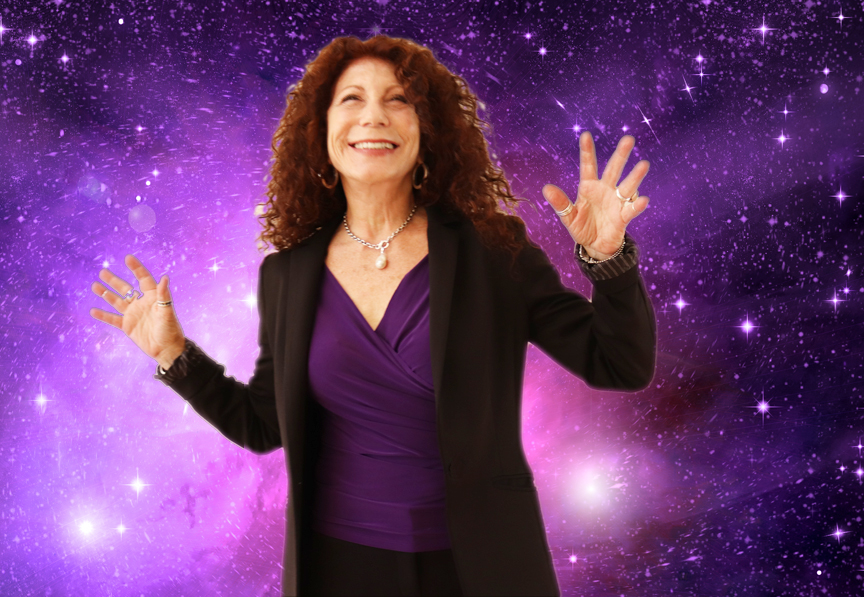 Let's Transform Your Dreams Into Reality!
Though my work takes many forms, the core of what I do is to help you design and fully express your life so that you live in true harmony with your Soul's purpose.
I live what I teach every day, as a speaker, educator,  transformational coach,  and consultant, I am committed to your success.
I love inspiring and empowering my clients to live the highest vision of their lives with love and joy.   My passion is teaching my clients to unlock their true potential, achieve outrageous success, and live a life they LOVE living!
About Janis
Janis, a masterful coach, facilitator, and educator, has been guiding people for over 30 years. She works with individuals, groups and corporate teams to pinpoint their goals and clarify their visions.  She specializes in helping individuals, groups, and corporate clients to master the process of positive change.
Janis has masters' degrees in Clinical Psychology and Health Services Administration.   She built a thriving practice as a behavioral therapist before becoming a corporate trainer, developing innovative methodologies for improving how people learn technology.   She is a certified DreamBuilder Coach from Life Mastery Institute, a certified Conscious Aging Facilitator from the Institute of Noetic Science, and a Licensed Spiritual Practitioner from the Centers for Spiritual Living.

By combining her background in psychology and her expertise in learning methodologies with the proven DreamBuilder technology, Janis offers highly effective, unique approaches that help her clients achieve extraordinary results in accelerated time.   She provides content-rich interactive workshops that take participants on a journey in which they design, define, test, and experience a crystal-clear vision of the life they would love – a life that is in alignment with their highest purpose.

Janis' transformational techniques allow people to see consistent positive shifts in their lives and work, as they experience powerful, long-lasting results with less effort.
Her soulful, yet practical approach supports clients in realizing their full potential — moving beyond their limitations — to present their best selves.  Her clients learn to create the life and work they love with clarity and authenticity.
Janis imbues her work with her own sense of joy and gratitude.  She loves helping people to transform their lives and close the gap between the life they were living, and the life they would LOVE to live.
Take Your Next Big Step! Book a Strategy Session.
Each month I carve out time during my speaking and coaching schedule to offer a few complimentary strategy sessions. This session will help you get clear on what you want, what's holding you back, and your best next big step.
I have a limited number of appointments available and they often book up quickly, so if you're interested in coaching and you'd like to schedule a complimentary strategy session please email me using the form below  or call my office at 510-255-5713.